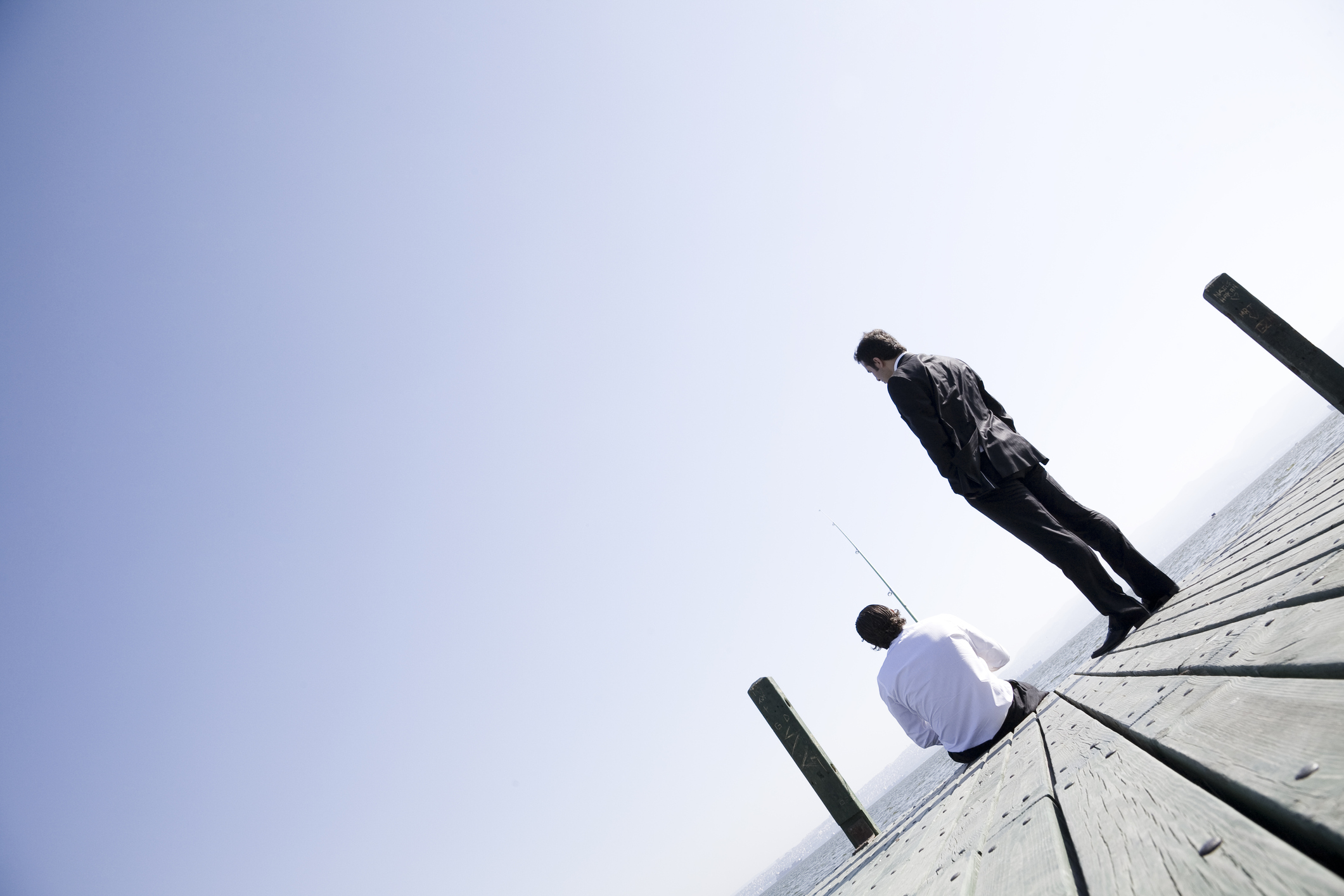 Looking for a fun and unique day for your employees, clients, or business partners? Let Montrose Anglers set it up for you in the professional manner you require. We can host groups from 5 to 30 at our Double Diamond River Ranch. Start your day at the ranch with casting instructions by professional guides. We then get you out on the diversified waters of the ranch. Some will fish the lakes, some the private creek, and some the river. We then meet back at the bunkhouse for a catered lunch.
Now is a good time to learn how to lie about fishing, sorry, expand the truth. From the one that got away to the one you thought you had a picture of before you let it go, we'll teach you the nuances. After lunch, we'll switch up guides and fishing partners to finish the day. Have some healthy competition for big fish, smallest fish, biggest braggin' rights and more. Offer Montrose Anglers enough time in advance and we'll have some custom fishing shirts made up for your event. A day on the water like this is worthy of lots of pictures.
We can customize your trip even more if you'd like to include rafting. Combined with the fishing should leave you exhausted and satisfied. Whatever your needs are, we can make it happen. More and more companies are taking eco tours to western Colorado. Once you take a look at what we have to offer your business group of any size, you'll understand why a day on the water is motivational at every level.
As a trip like this is a custom event, we'll work with your corporate liaison to build a fair and competitive price to make this adventure possible and profitable to your business operations once you're back in the office.
Frequently Asked Questions
How many anglers per guide?
What does the cost of the trip include?
What gear should I bring?
What is an appropriate tip for my guide?
What is our reservation and cancellation policy?