Catch our clinics and classes for all levels to master fly tying, bugs, fly fishing and more. When you like our Facebook page and follow us on instagram you'll never miss another update on water conditions, clinics, classes, or specials.
ON THE VISE 2023 - Fly Tying Demos
Saturdays 10-Noon @ the shop!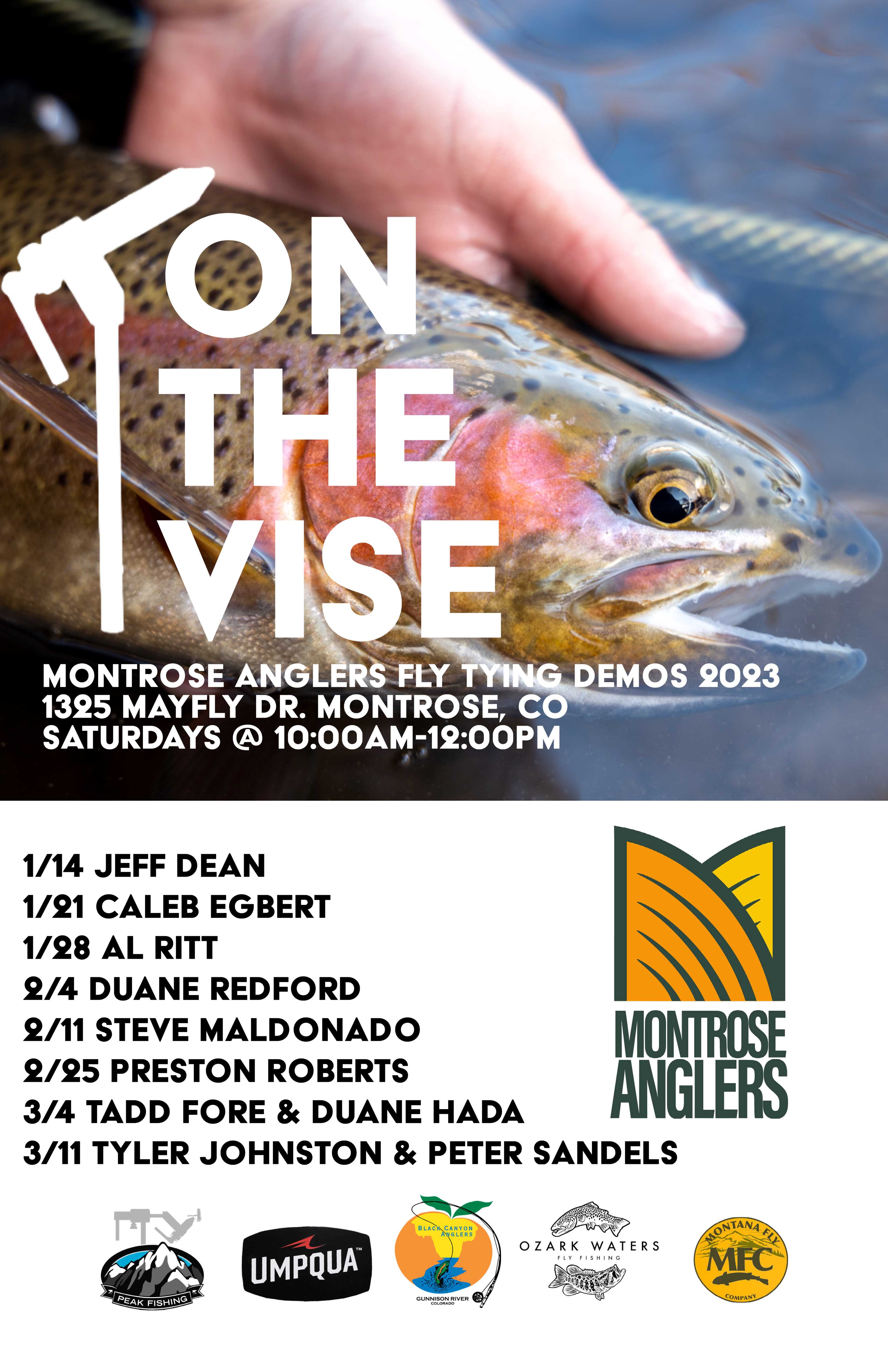 Fly Tying 101 - A Beginners Class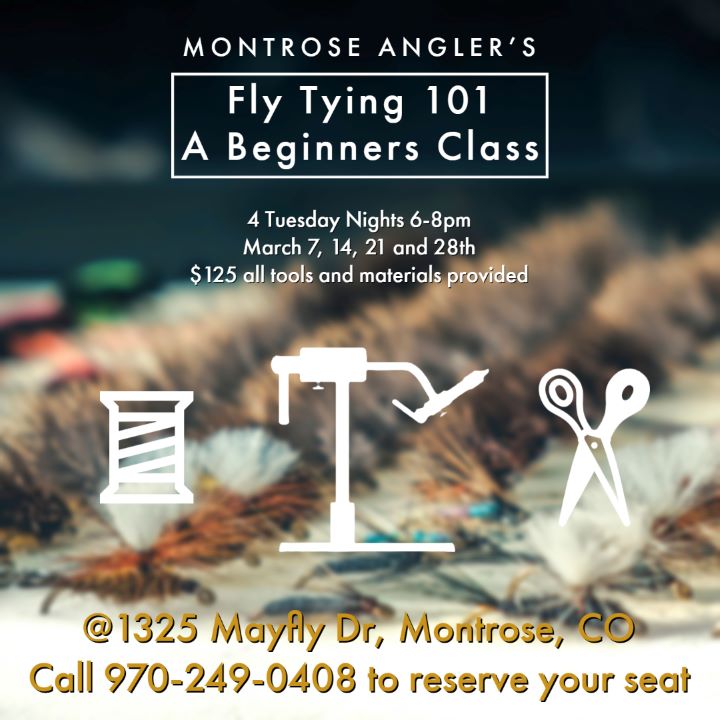 EURO NYMPHING SCHOOL - March 17-19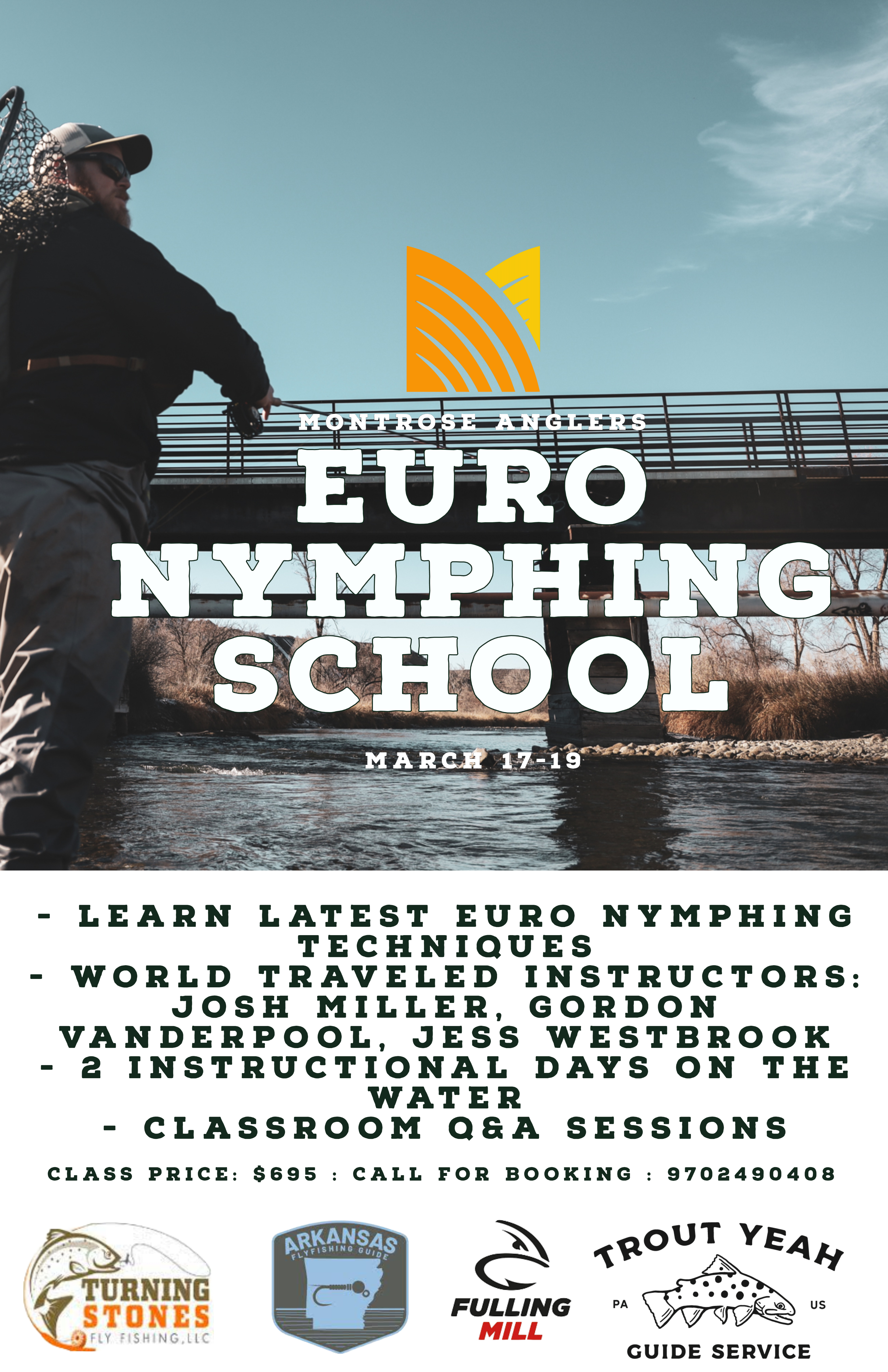 One of the many great things about America is the freedom we all share, we can believe in different things and still enjoy our time on the river together. We believe business should give back to their communities and their country and we support causes that help bless people's lives, and help, encorage and develop the youth of our community. To that end, we support The Mayfly Project, Welcome Home Montrose, Project Healing Waters, Gunnison Gorge Anglers TU, Able Women, and Montrose High School Athletics. All of these organizations work to make life better for our community.
The Mayfly Project
The Mayfly Project is a national 501(c)(3) on a mission to mentor children in foster care via the sport of fly fishing. We provide opportunities for children in foster care to have fun, build self-esteem, and develop a meaningful connection with the outdoors. TMP Participants Receive: 1:1 mentor ratio - Fly fishing and conservation education - Experience 5 fly fishing outings - Receive their own gear to fly fish

Welcome Home Montrose
Welcome Home Montrose was founded to help make Montrose, Colorado a "No Barriers" city for our soldiers. Montrose is the first city chartered in the nation specifically for this purpose. Volunteers work with local veterans participating in adventures of all kinds including fly fishing and rafting, golf and more.

Project Healing Waters
Project Healing Waters Fly Fishing, Inc. brings a high-quality, full-spectrum fly fishing program to an ever-expanding number of disabled active military service personnel across the Veterans Affairs Healthcare System, in Military Hospitals and the Warrior Transition Command. PHWFF is recognized as an model in the field of therapeutic utdoor recreation for the disabled, through its successful application of the sport of fly fishing as a rehabilitation tool.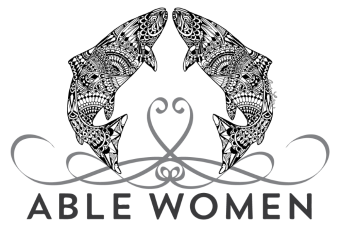 Able Women
Able Women is a public outreach initiative designed to spread the word about fly fishing and the many emotional, physical and spiritual benefits it brings to women. Fly fishing teaches independence, strength, and creativity. It is a sport very much defined by grace. And who understands grace better than a woman? Fly fishing binds us to astoundingly beautiful creatures that live in remarkably beautiful places. And fly fishing binds us – perhaps most importantly of all – to our inner, most beautiful selves. Able Women is an federally recognized 501(c)(3) Colorado non-profit organization.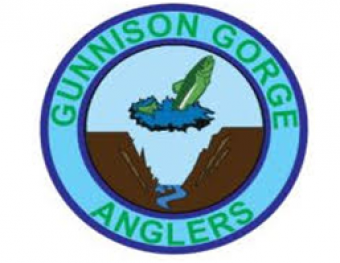 Gunnison Gorge Anglers TU Chapter
Gunnison Gorge Anglers chapter is located in Colorado, serving the west central towns and waters of Montrose, Delta, Hotchkiss, Paonia, and Telluride. A chapter of Trout Unlimited and an affiliate of International Federation of Fly Fishers. Chartered in 1983, home rivers include the Gunnison, for which our chapter is named, as well as the Cimarron, Uncompahgre, San Miguel, and the North Fork of the Gunnison. With a membership of over 200, regular events include an annual show, multiple activities teaching youth, outings with Veterans, river cleanup, involvement in water issues, teaching both youth and adults fly casting and fly tying, as well as major stream improvement projects.