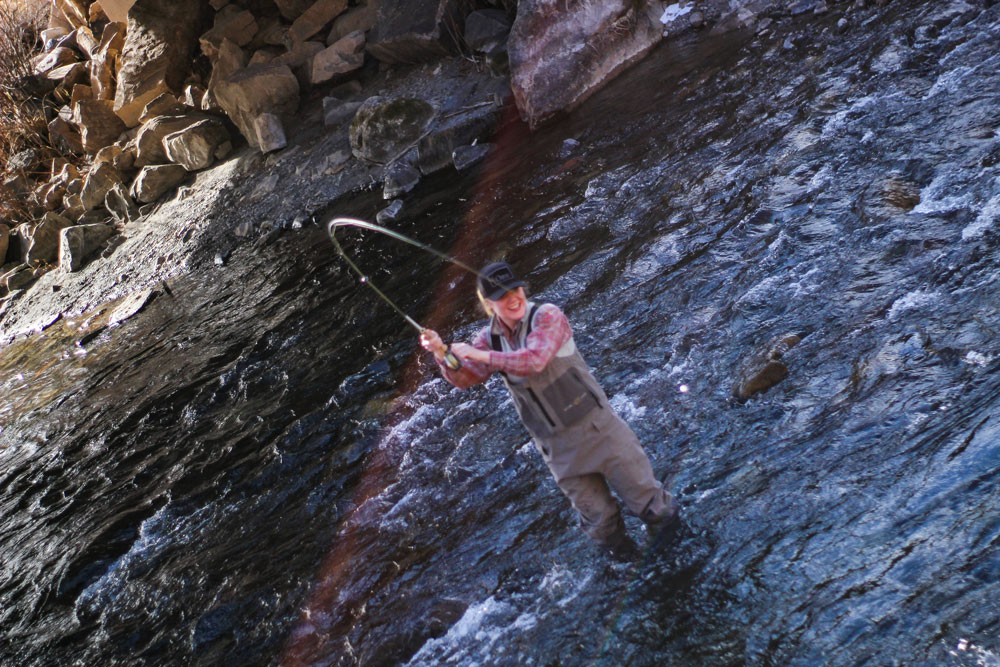 The Uncompahgre River, or the "Unc" as it is locally known, births high in the windswept San Juan Mountains and slogs northward through the towns of Ouray, Ridgway, and Montrose as it makes its 75 mile voyage toward a marriage with the Gunnison River in Delta. The premiere stretch of the Unc is the tailwater below Ridgway Dam in Ridgway State Park known as Pa-Co-Chu-Puk or "Paco." Paco is a tremendous year-round trout stream which boasts wild brown trout, a hodgepodge of wild and stocked rainbow trout, and Snake River cutthroat trout brood fish. This tailrace easily exceeds the qualifications for Gold Medal Water and excels in the winter when other fly waters are hibernating and during runoff when other trout streams are rolling with high, chocolaty water.
Further downstream, the Uncompahgre River runs through the town of Montrose and may be the best kept fly fishing secret on the western slope of Colorado. The town stretch of the Unc offers great fly angling for browns, rainbows, and cutbows, especially during fall, winter, and early spring. A couple of the best locales within Montrose are behind Home Depot and Riverbottom Park, but there is quality fly fishing throughout the town stretch. Although the average fish size is much smaller, 20-plus inch trout are not uncommon. Surprisingly, despite having high numbers of brown trout, and some hefty ones, the Unc is not regarded as an overly productive streamer fishery.
Half Day Trip
A ½ day trip is 4 hrs. on the water and Includes
Includes
Fly Rod/Reel
Flies and leaders
Water/Snacks
$250 1 person / $300 2 person / $350 3 person
Full Day Trip
A full day trip is 6-7 hrs. on the water and Includes
Includes
Fly Rod/Reel
Flies and leaders
Water/Snacks and Lunch
$350 1 person / $400 2 person / $450 3 person
Trip will start at the shop, at a time agreed upon to provide the best fishing experience. Transportation to and from the river is provided if desired. Waders and Boots are not included but are available for rental at $25 per day.
Responsibility and Liability: Fishing is an adventure sport that involves risk. We cannot be responsible for lost or damaged articles or personal injury. We are fully bonded, insured and licensed, but you participate at your own risk and must sign a waiver of liability for each trip. Safety is our number one priority at Montrose Anglers, as such drugs or alcohol are not permitted on any of our fly-fishing trips. All trips go out rain or shine unless conditions are deemed unsafe by the guide. If you have any questions please call the shop at 970-249-0408 or email us at info@MontroseAnglers.com In the event that a trip is canceled, we will reschedule the trip for a future date.
All trip participants 16 years of age and older are always required to carry a valid Colorado fishing license with them while fishing. We strongly suggest our guests to purchase their license online prior to the trip in order to save time and get on the river sooner. You can purchase them online through the Colorado Parks and Wildlife website at, https://www.cpwshop.com/licensing.page. Cost of license is not included in trip prices.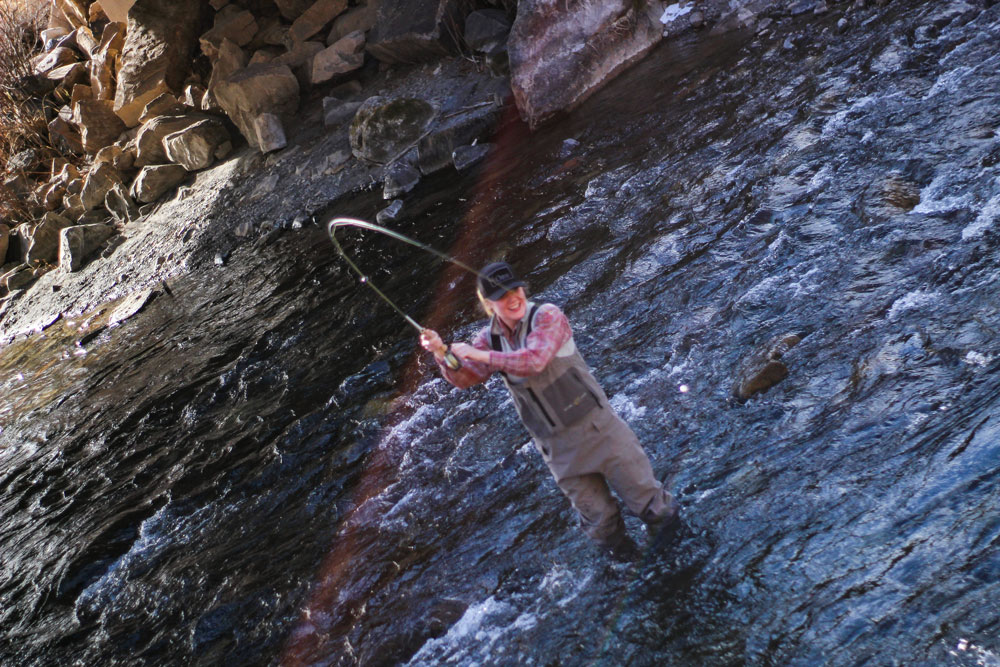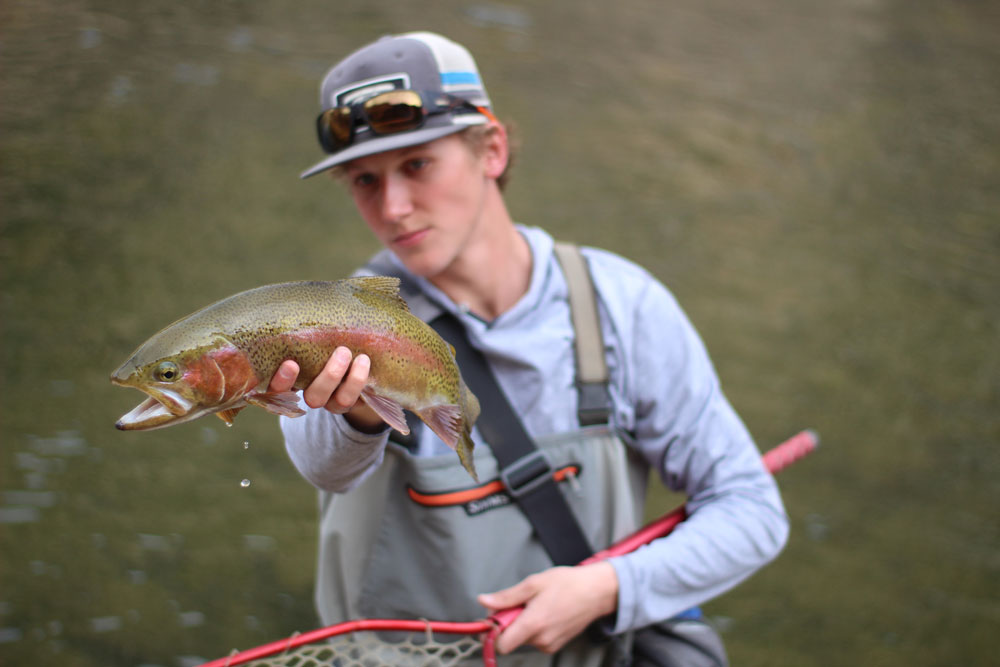 How many anglers per guide?
What does the cost of the trip include?
What gear should I bring?
What is an appropriate tip for my guide?
What is our reservation and cancellation policy?
Where and when do we meet on trip day?