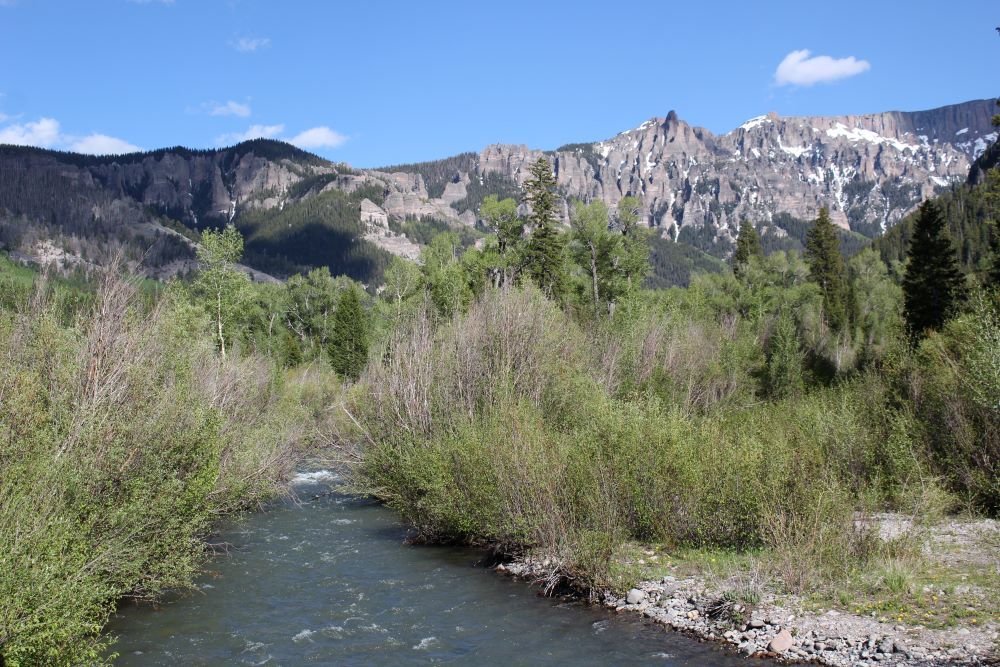 If you are looking to experience the beauty and grandeur of the surrounding mountains, while finding dryfly eating rainbows, cutthroats and brookies this is the trip for you. Just southeast of Montrose, Colorado, on the north slope of the rugged San Juan Mountains, with elevations ranging from 8,600 feet at the National Forest boundary to over 13,000 feet at the summit of Precipice Peak.The Cimarron River and its three main forks are born here.This area is biologically diverse with aspen and mixed conifer forest changing to dense conifer and eventually alpine tundra, with spectacular views. This location is at a substantial altitude, so come hydrated and ready to explore and chase some hungry trout. The time is limited to July-September to when trips are available, so make your plans early.
Half Day Trip
A half-day trip is 4 hrs on the water.
Includes
Fly Rod/Reel
Flies and leaders
Water and Snacks
$325 1 person / $425 2 person
*Get ready for spectacular views of the Cimarron mountain range in between chasing feisty trout! We highly discourage 3 person trips and will choose to send a 2nd guide if clients are all beginners
Full Day Trip
A full day trip is 6-7 hrs. on the water and Includes
Includes
Fly Rod/Reel
Flies and leaders
Water/Snacks and Lunch
$465 1 person / $565 2 person
*Get ready for spectacular beauty chasing Trout! Be hydrated and ready to explore. We highly discourage 3 person trips and will choose to send a 2nd guide if clients are all beginners
Trip will start at the shop, at a time agreed upon to provide the best fishing experience. Transportation to and from the river is provided if desired. Waders and Boots are not included but are available for rental at $35 per day.
Responsibility and Liability: Fishing is an adventure sport that involves risk. We cannot be responsible for lost or damaged articles or personal injury. We are fully bonded, insured and licensed, but you participate at your own risk and must sign a waiver of liability for each trip. Safety is our number one priority at Montrose Anglers, as such drugs or alcohol are not permitted on any of our fly-fishing trips. All trips go out rain or shine unless conditions are deemed unsafe by the guide. If you have any questions please call the shop at 970-249-0408 or email us at info@MontroseAnglers.com. In the event that a trip is canceled, we will reschedule the trip for a future date.
All trip participants 16 years of age and older are always required to carry a valid Colorado fishing license with them while fishing. We strongly suggest our guests to purchase their license online prior to the trip in order to save time and get on the river sooner. You can purchase them online through the Colorado Parks and Wildlife website at https://www.cpwshop.com/licensing.page . Cost of license is not included in trip prices.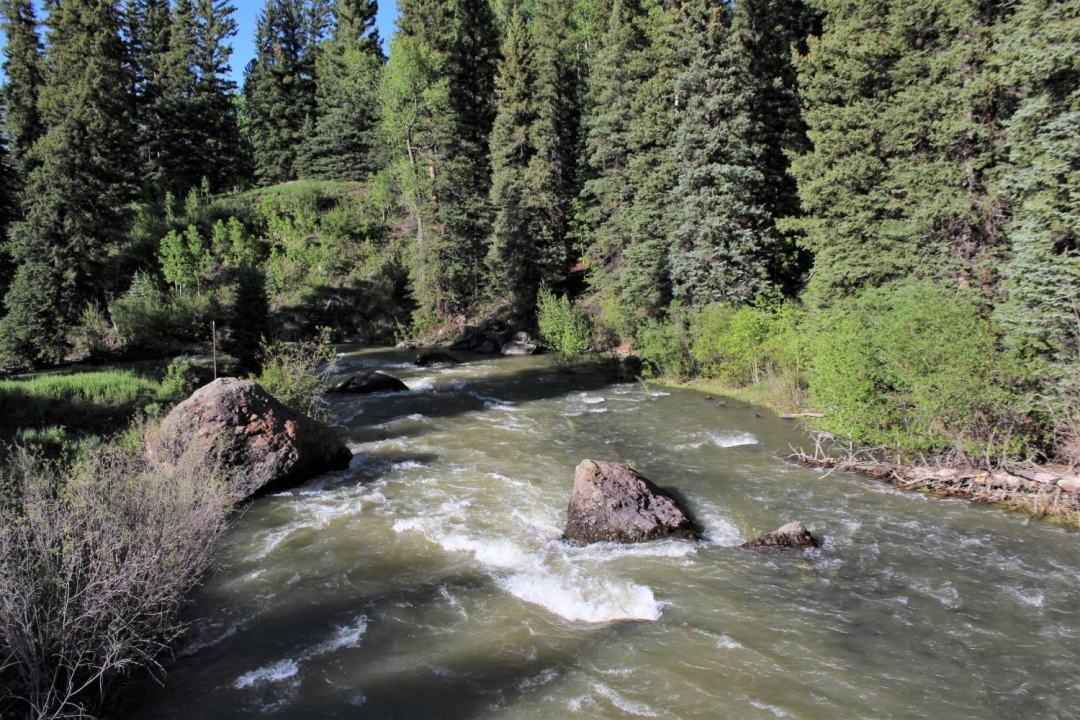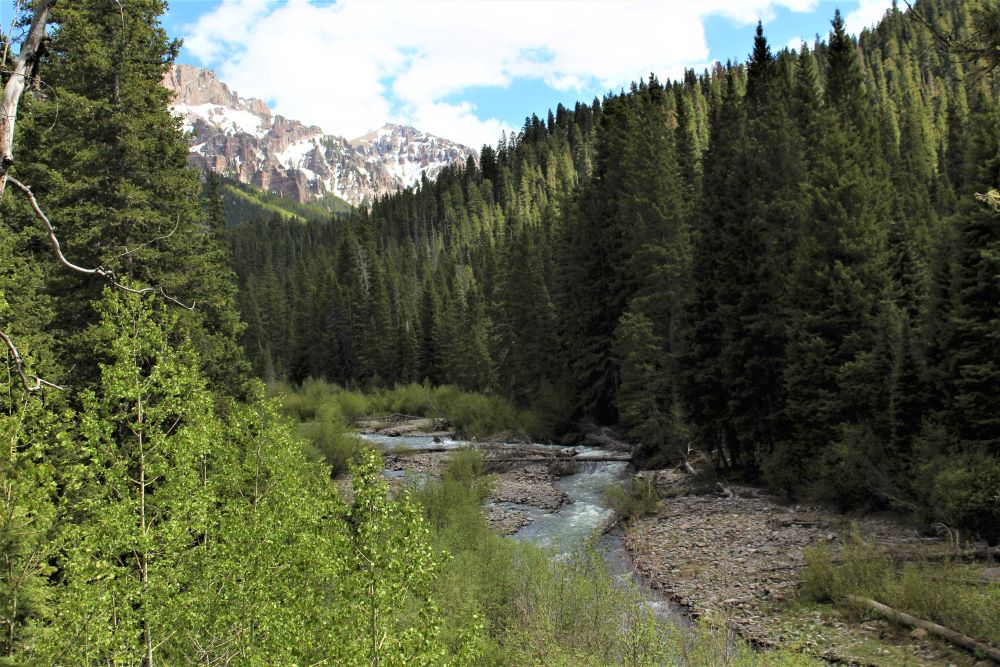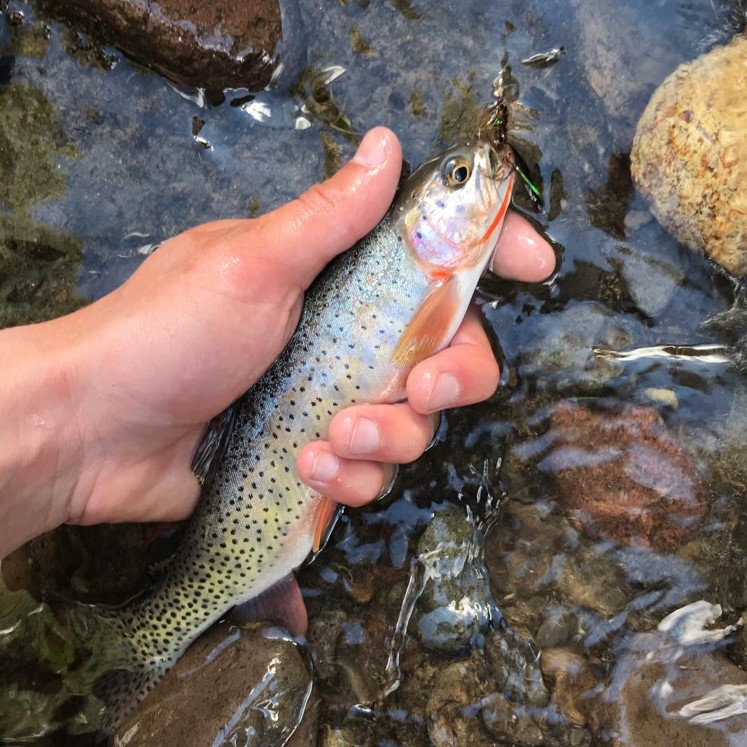 Testimonials
Devin
The guys in the shop really helped me out as I started out fly fishing. From recommending flies to tips and tricks when I explain some hardships. They have put me on several fish.
Sonia
Wonderful experience! Tadd is an excellent guide. Getting into the sport was a bit intimidating at first -- there are so many details to the art of fly fishing. However, Nolan and Tadd made it simple and adventurous. Highly recommend!
Tyler
I met Tadd fishing on the Uncompahgre River and he taught me practically everything I need to know about trout fishing! I ended up going to the fly shop the next day and he helped me get set up with an awesome fly rod set up! If I were to ever do a guided trip, I would definitely go here! Awesome people and they know what they're doing! Thanks again!
What gear should I bring?
How many anglers per guide?
What is an appropriate tip for my guide?
What is our reservation and cancellation policy?
Where and when do we meet on trip day?
What does the cost of the trip include?