Lake Fork of the Gunnison
Discover the Lake Fork of the Gunnison
The majestic Lake Fork of the Gunnison River, where the stunning beauty of nature meets the thrill of fly fishing. Our guided trip is designed to provide you with an unforgettable experience, whether you are an experienced angler or a first-time fly fisherman. Whether you are coming from the Montrose or Lake City area we will start the day by either meeting at the river's edge or at the fly shop, where our expert guides will provide you with all the necessary gear and equipment, including rods, reels, and more. From there, we will embark on a journey down the pristine waters of the Lake Fork, where you will have the opportunity to catch some of the most wild and elusive trout in the region.
Where Fly Fishing and Scenery Collide
Our guides are seasoned professionals who have spent time learning techniques and strategies to be successfull fly fishing on the Lake Fork. They will share their knowledge and expertise with you, teaching you everything from casting techniques to how to read the river and locate the best spots. As you chase trout throughout the day, you will be surrounded by breathtaking scenery, including towering cliff walls, lush valleys, and crystal-clear waters. The Lake Fork is known for its abundant wildlife, so keep your eyes peeled for all different creatures that call this area home. Overall, our guided trip on the Lake Fork of the Gunnison River is a must-do for any avid angler or nature lover. Book your trip today and get ready for an experience you will never forget!
Full Day Trip
Experience the Lake Fork of the Gunnison on a full day guided trip (6-8 hrs.) with experienced and passionate guides.
Includes
Fly Rod/Reel
Flies, leaders, tippet, etc.
Water/Snacks and Lunch
$465 1 Person / $565 2 Person
*Due to the nature of the Lake Fork of the Gunnison being +1hr from our shop we only offer full day trips. We highly discourage 3 person trips and will choose to send a 2nd guide if clients are all beginners
Trip will start at the shop or at an agreed upon location presented by the guide, at a time agreed upon to provide the best fishing experience. Transportation to and from the river is provided if desired. Waders and Boots are not included but are available for rental at $25 per day.
Responsibility and Liability: Fishing is an adventure sport that involves risk. We cannot be responsible for lost or damaged articles or personal injury. We are fully bonded, insured and licensed, but you participate at your own risk and must sign a waiver of liability for each trip. Safety is our number one priority at Montrose Anglers, as such drugs or alcohol are not permitted on any of our fly-fishing trips. All trips go out rain or shine unless conditions are deemed unsafe by the guide. If you have any questions please call the shop at 970-249-0408 or email us at info@MontroseAnglers.com In the event that a trip is canceled, we will reschedule the trip for a future date.
All trip participants 16 years of age and older are always required to carry a valid Colorado fishing license with them while fishing. We strongly suggest our guests to purchase their license online prior to the trip in order to save time and get on the river sooner. You can purchase them online through the Colorado Parks and Wildlife website at, https://www.cpwshop.com/licensing.page. Cost of license is not included in trip prices.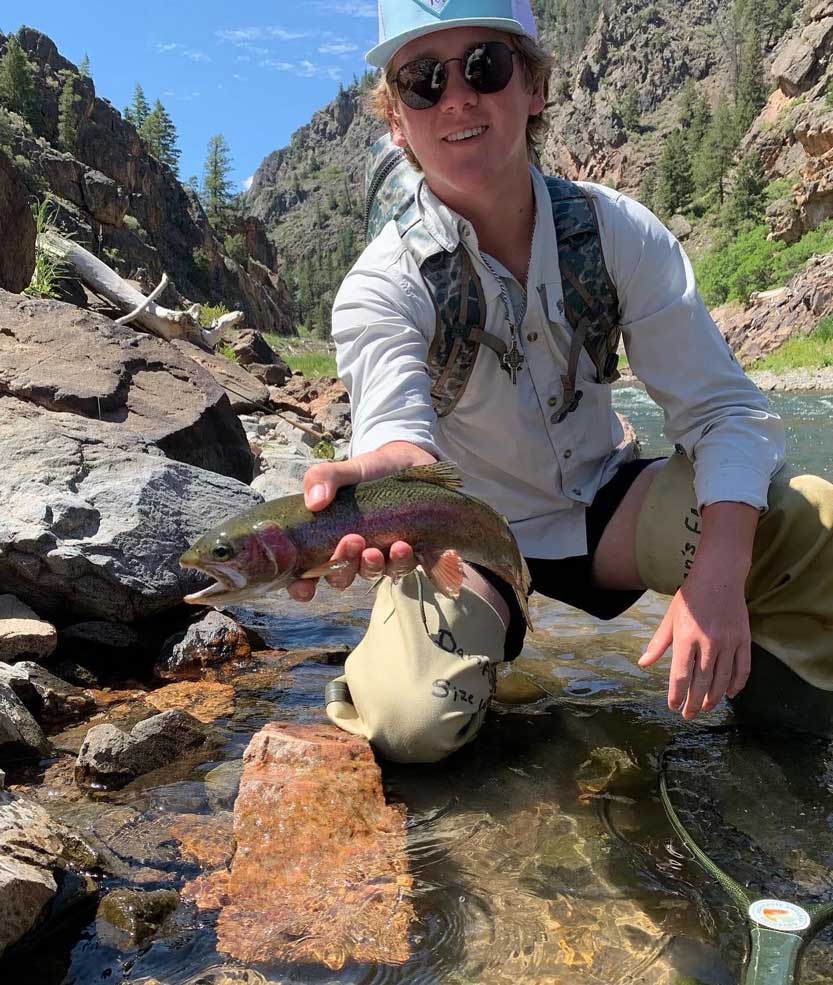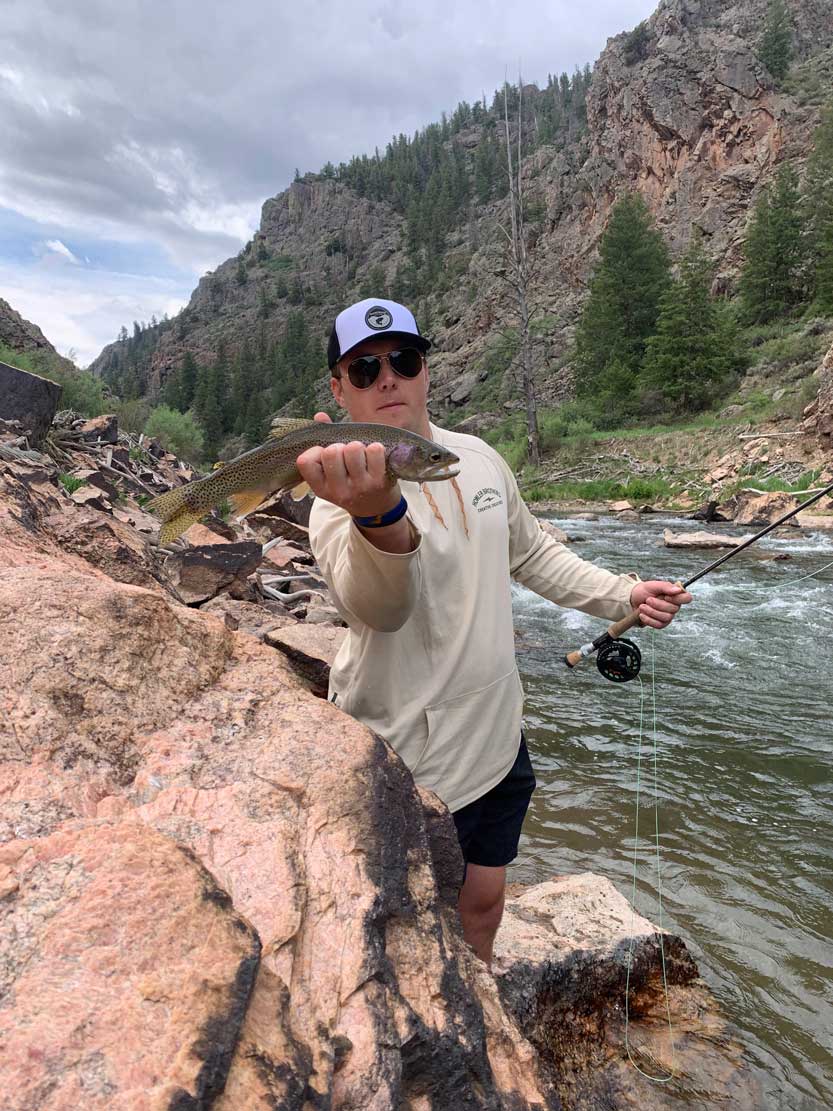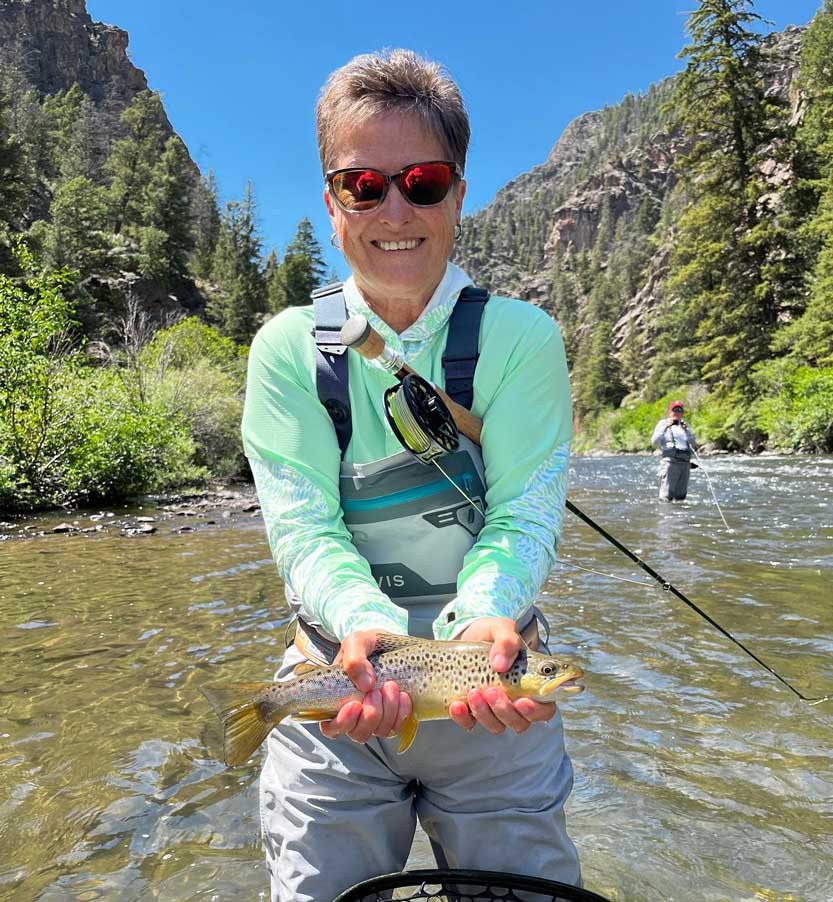 What is an appropriate tip for my guide?
How many anglers per guide?
What does the cost of the trip include?
What gear should I bring?
What is our reservation and cancellation policy?
Where and when do we meet on trip day?